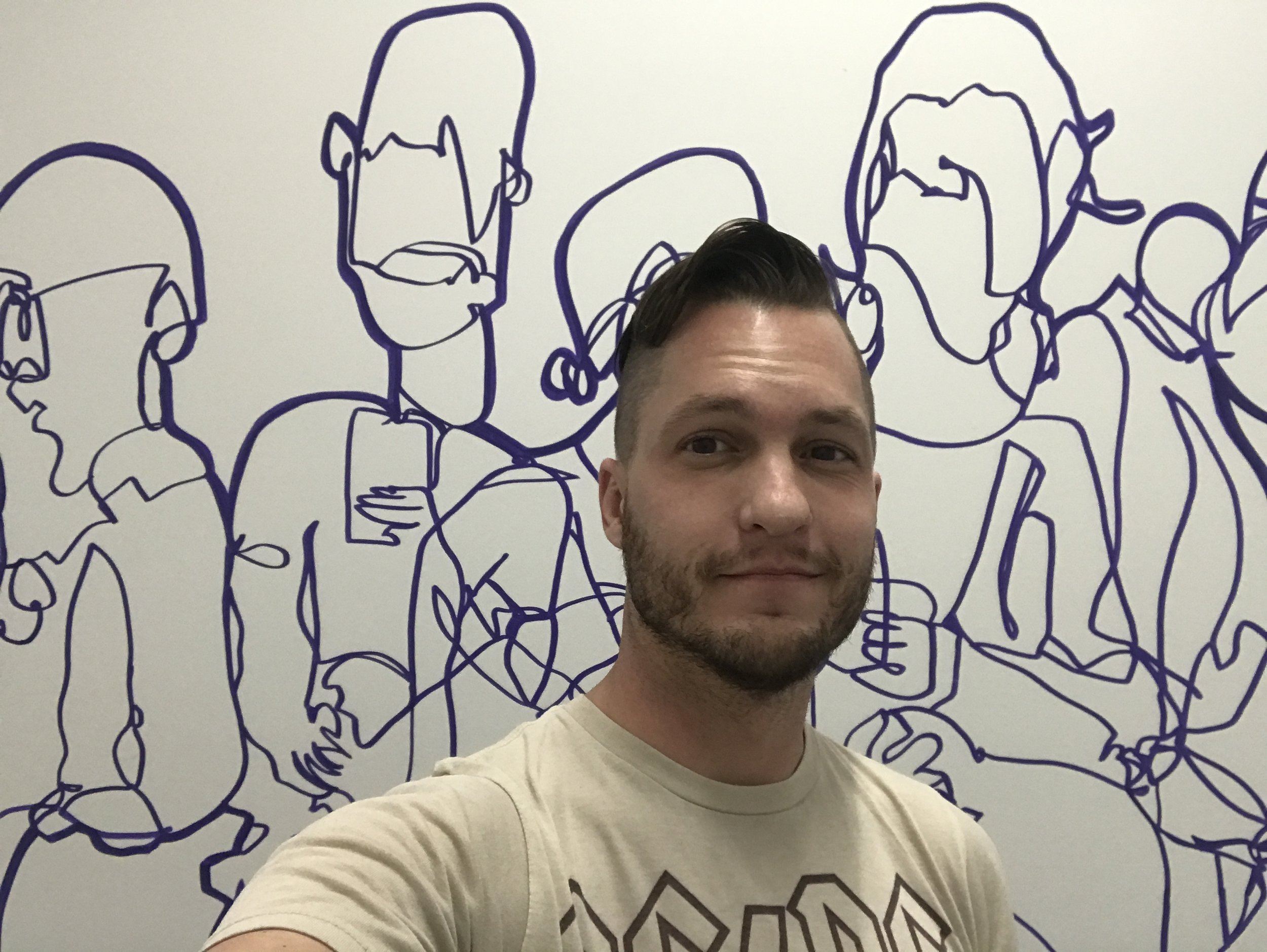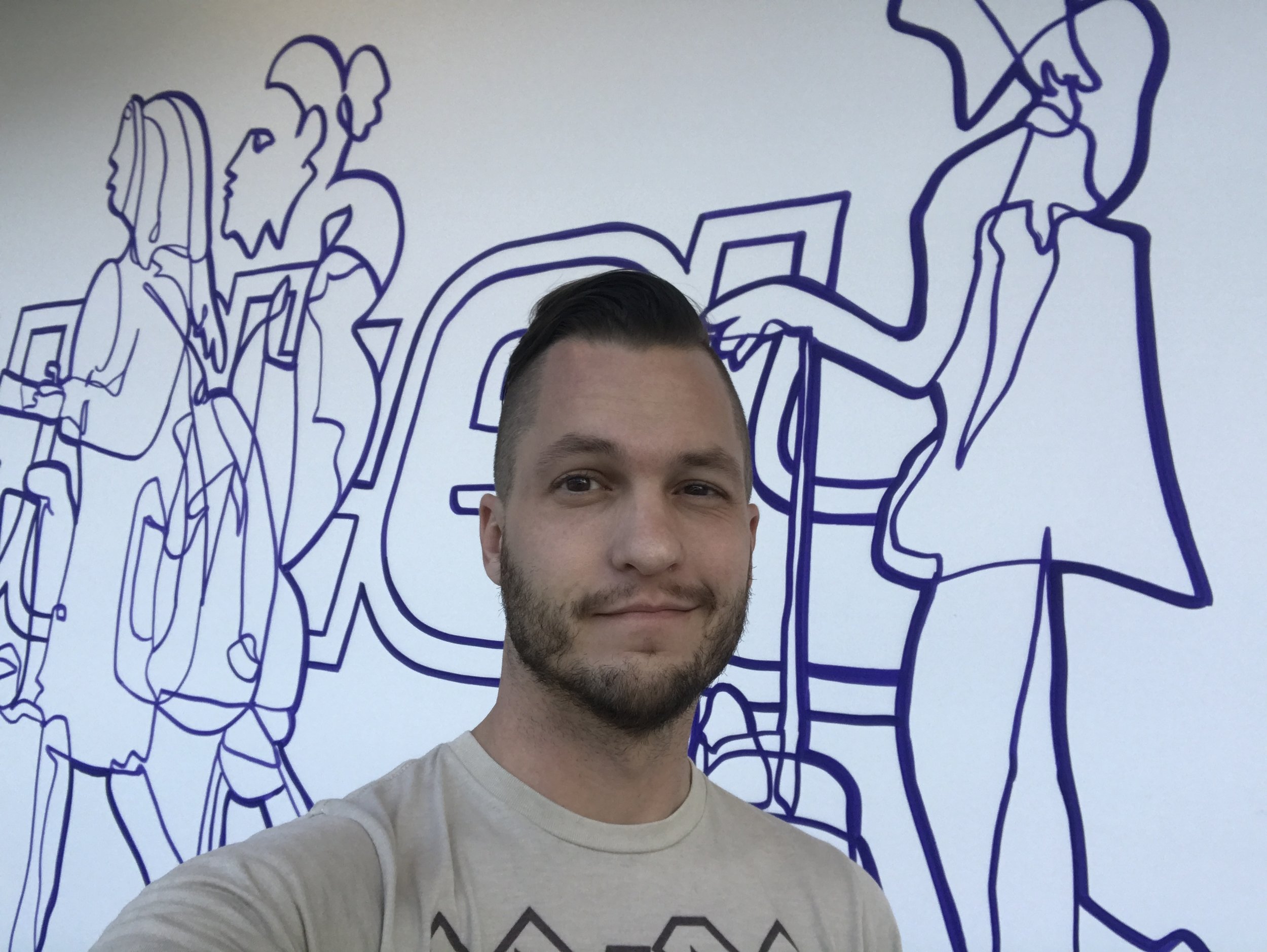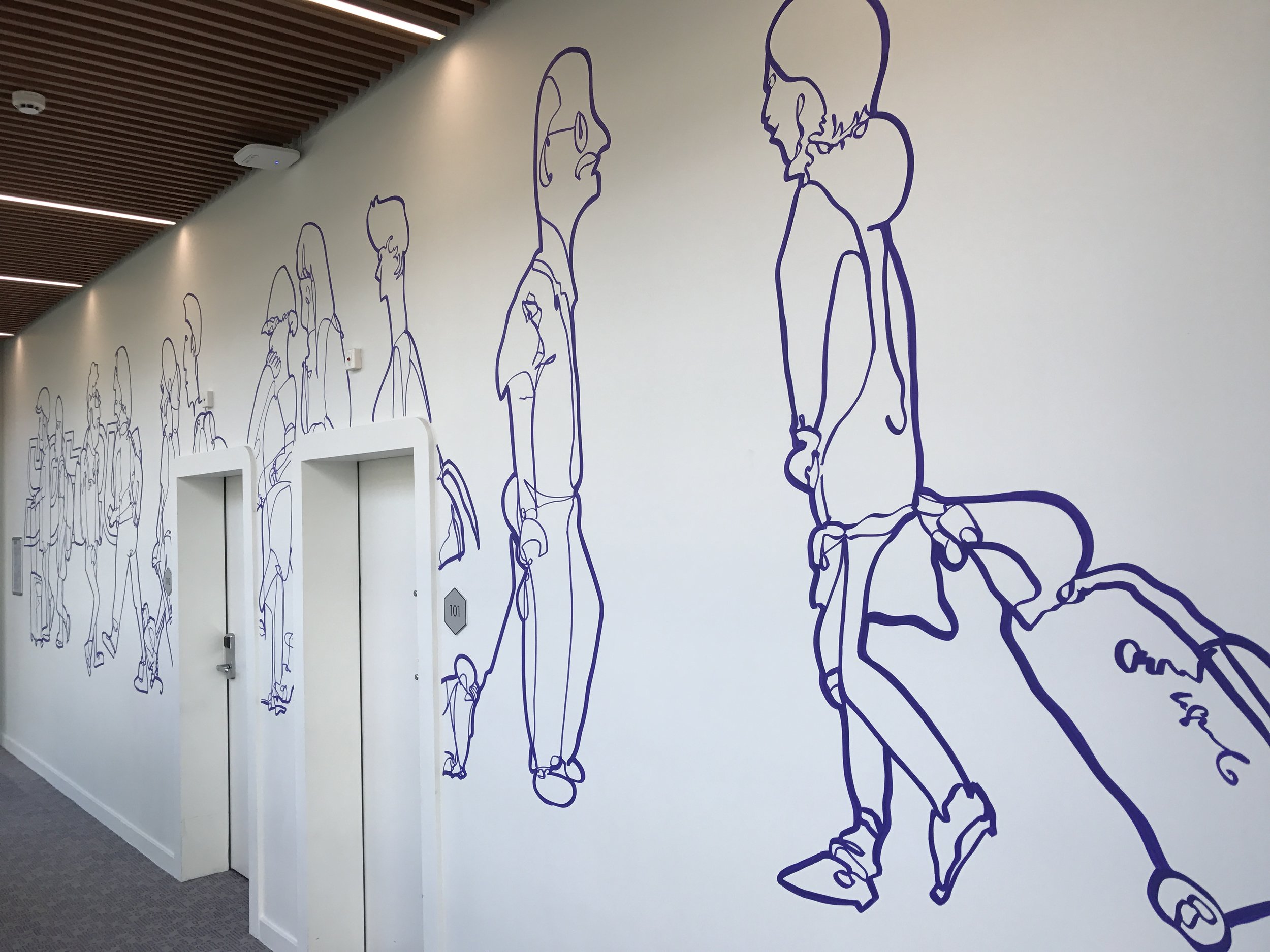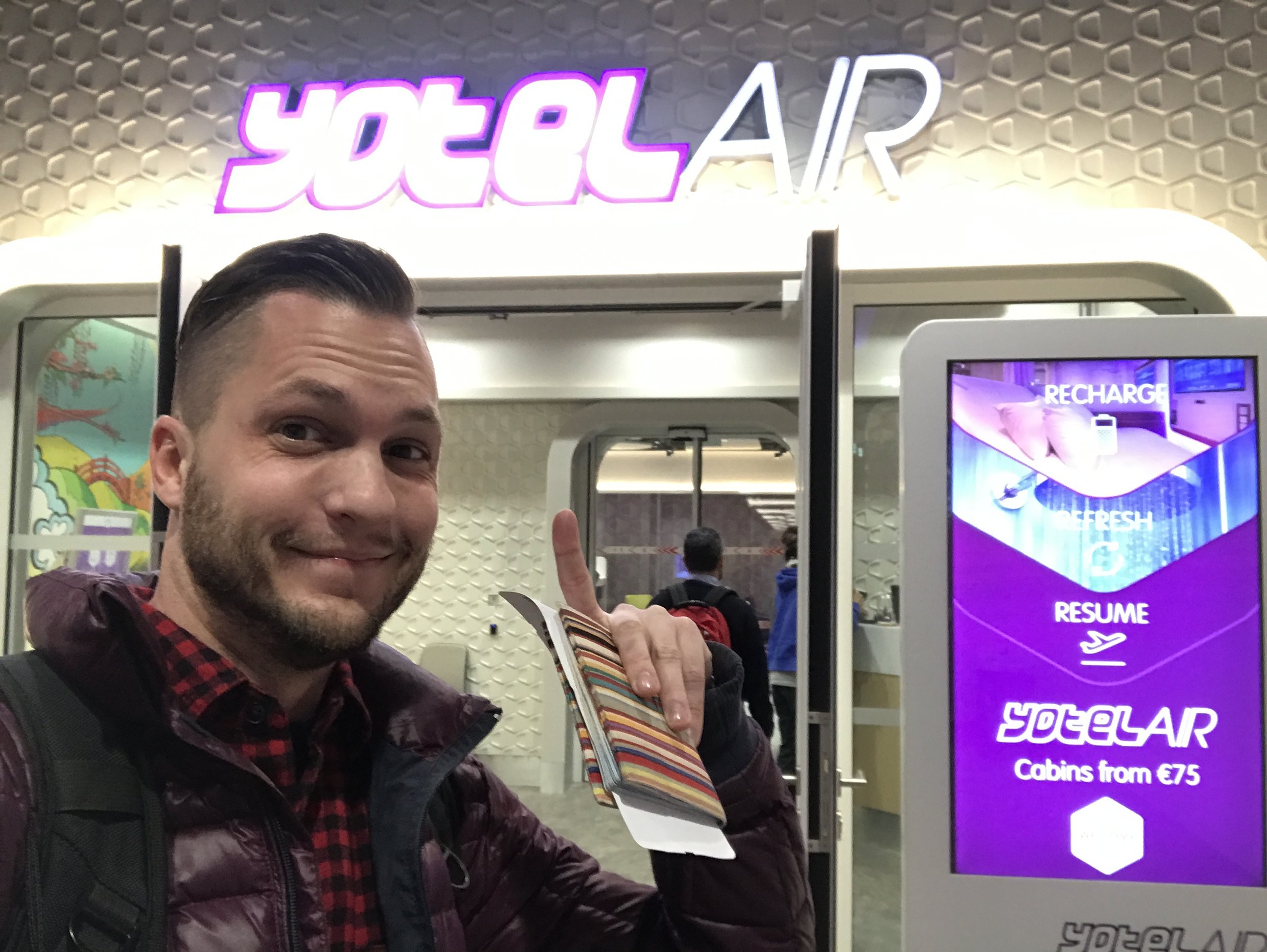 Charles de Gaulle Airport - YOTEL
Drawing various murals along the walls of YOTEL in Terminal 5, Charles de Gaulle Airport in Paris.
Work features one line drawings of people traveling through terminals to board flights. Concept created to cut through the one dimensionality of the white walls in the Terminal Hotel YOTEL. Now when people walk through the hallways they can look at images to remind them where they are.
Time : 3 days to complete around 200 feet of mural space throughout the location.